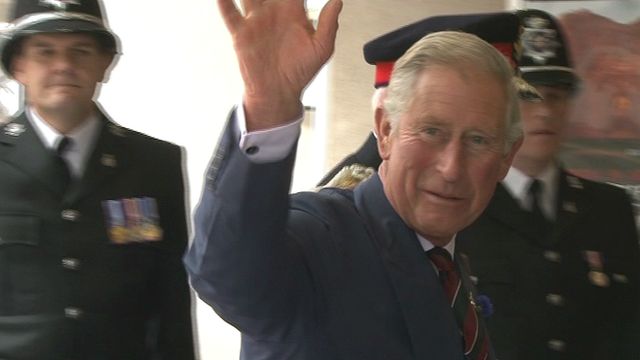 Video
Prince of Wales leads police memorial service in Cardiff
The Prince of Wales has led the congregation at a service in Cardiff to honour police officers killed on duty.
The event's patron, he attended the 10th annual memorial service and joined a reception for officers and their families at Cardiff's St David's Hall.
Among those honoured were Nicola Hughes and Fiona Bone, the two PCs brutally murdered in a gun and grenade attack in Greater Manchester last year.
The prince said the deaths reinforced how dangerous the job could be.
BBC Wales Today reporter Nick Palit spoke to Deputy Chief Constable Gareth Pritchard, of North Wales Police; a police widow Kate Parker; and Steve Williams from the Police Federation.