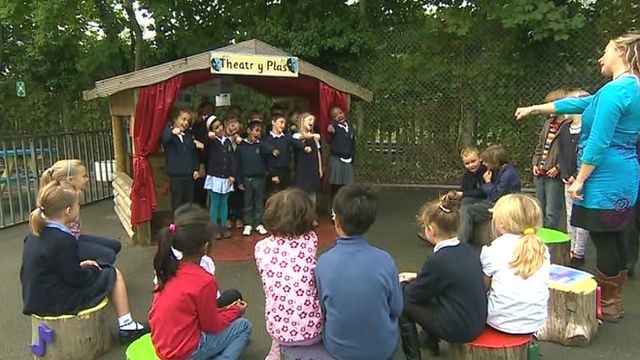 Video
Use the arts to improve education, says Arts Council of Wales
Arts education can help schools boost literacy and numeracy instead of being seen as a luxury, the Arts Council of Wales (ACW) claims in a new report.
It said the arts should be used as an "enabler to drive up standards" and should not be seen as a low priority taking up scarce resources.
ACW stressed the value of engaging young people in "creative practice".
Education Minister Huw Lewis acknowledged the findings and said they would be used as part of a curriculum-wide review.
Arwyn Jones reports.
Go to next video: £8.2 donation for arts education