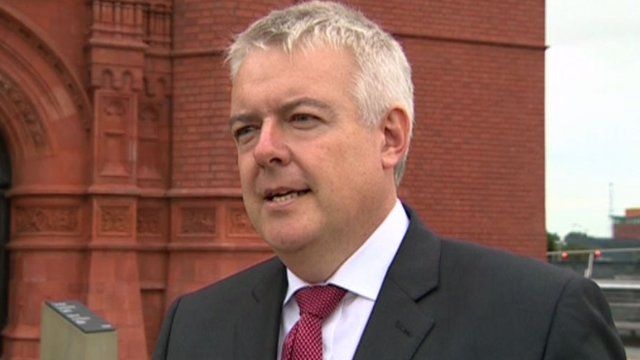 Video
Wales 'not treated equally' compared to Scots, says Carwyn Jones
Wales is not being treated on an equal basis by the UK government compared to Scotland, claims First Minister Carwyn Jones.
His comments follow a speech in Cardiff where he said devolution had been "scattergun" and needed to move towards a "durable lasting settlement".
He also said there should be an end to what he described as 15 years of "ad hoc tinkering with the constitution".
Mr Jones called for a new written UK constitution which favours devolution.
But speaking after his speech, to the Wales Governance Centre's UK Changing Union project, Mr Jones told BBC Wales reporter Toby Mason that Wales was not being treated on an equal basis to Scotland at the moment by the UK government.
He claimed there had been many delays in the UK government's response to a commission set up to look at the Welsh assembly's financial powers, adding that the government in Westminster would never do that to Scotland.