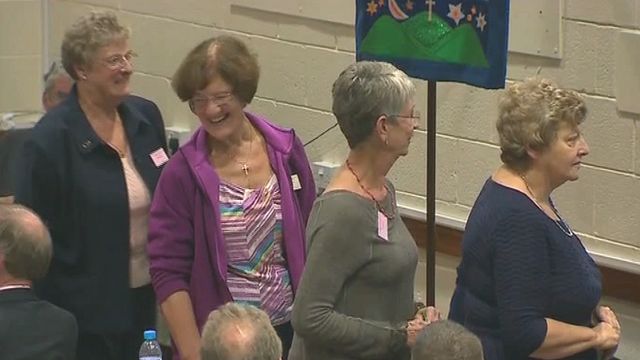 Video
Women bishops vote wins overwhelming Church in Wales support
Women bishops will be allowed in the Church in Wales following a landmark yes vote.
Bishops within the Church tabled a bill calling for the change and it was finally accepted by its governing body after a previous vote in 2008 failed.
There were huge cheers in the hall as the result was announced.
The last attempt to bring in the change five years ago failed by just three votes.
This time the vote was strongly in favour and efforts to create a separate structure for traditionalists who could not accept female bishops were ruled out.
The Archbishop of Wales Dr Barry Morgan called it an historic day" for the Church in Wales and said he hoped it would be possible "no-one would be lost" after the vote.
Caroline Evans's report is followed by an interview with Dr Morgan, and Canon Jenny Wigley, Rector of Radyr.