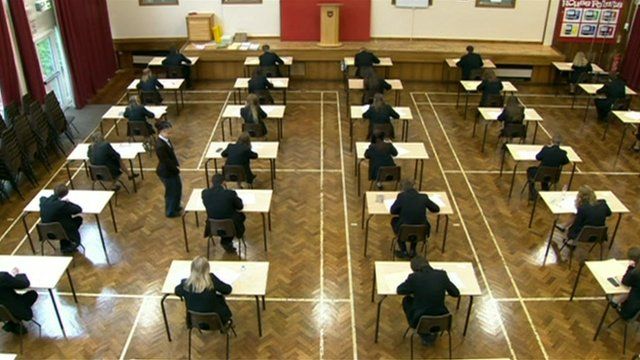 Video
Prince's Trust research finds benefits fear in young in Wales
One-in-five young people in Wales believe they will "end up on benefits", a youth charity's research has found.
That number increased to one in three for those who achieve poor GCSE grades.
The Princes' Trust, which carried out the research, says ambitions are being "crushed" and it wants more help for school leavers with few vocational qualifications.
The Welsh government said it is spending an extra £40m on vocational and in-work training over two years.
BBC Wales asked some young people in Cardiff whether they think GCSE results affect people later on in life.