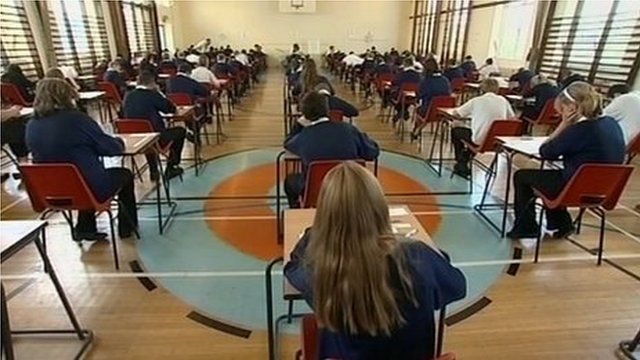 Video
Welsh Tories propose 'grammar school' style exam for 14-year-olds
Parts of the old grammar school system would be revived if the Welsh Conservatives took power in Cardiff Bay, the party says.
It believes the move would raise standards although it is not calling for a return of the 11-plus exam.
The party's shadow education minister Angela Burns said pupils should be separated by ability at 14 into two streams - academic and vocational.
There are no remaining grammar schools in Wales and only 164 in England.
Welsh Conservatives leader Andrew RT Davies told BBC Radio Mai Davies that the proposals did not involve returning to separating pupils in to different streams at age 11.
But he proposed assessing pupils at 14, with a choice for academic and vocational learning to make up "for the failures of the first 14 years of devolution".
Go to next video: Could county's grammars expand?