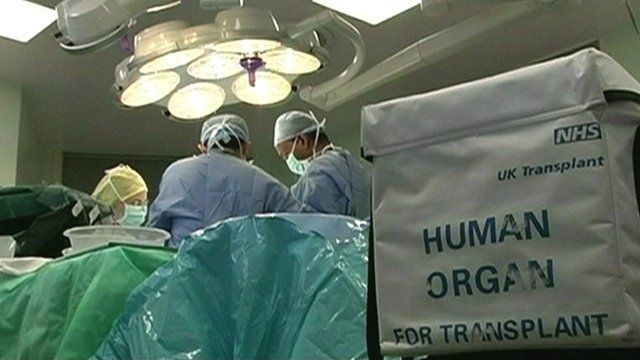 Video
AMs to vote on Wales opt-out organ donation changes
Wales could become the only UK country with an opt-out organ donation system if politicians vote to change the law.
The Welsh government wants to introduce a system where individuals will be presumed to have consented for their organs to be donated after death unless they have specifically objected.
But opponents want families to be able to stop a donation if their relative did not express an opinion either way.
Ministers want to increase the number of donors for transplant by a quarter.
BBC Wales' health correspondent Owain Clarke explains more, and speaks live to Tomos Dafydd in the Wales Today studio.