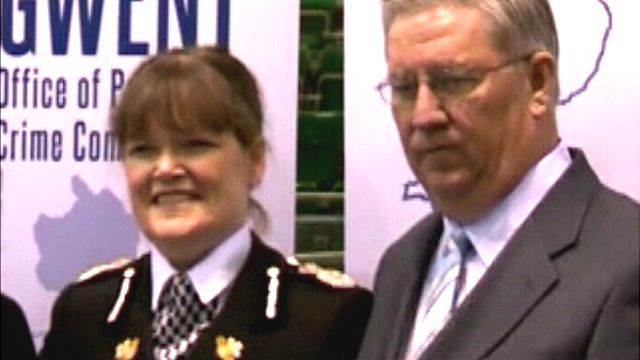 Video
Ex-police chief Carmel Napier hits back in job row
A former chief constable who was forced to resign is calling on the UK government to protect the independence of senior officers over operational policing.
Gwent police and crime commissioner (PCC) Ian Johnston has admitted he ordered Carmel Napier to retire or be forced out of office.
Mr Johnston said he gave her an ultimatum because he was concerned she had lost the confidence of the public, officers and staff.
She responded in a written statement: "The government must consider whether the legislation governing the PCCs' power to call for chiefs to retire or resign adequately protects the independence of operational policing in England and Wales."
Jordan Davies reports.
Forced-out police chief fights back