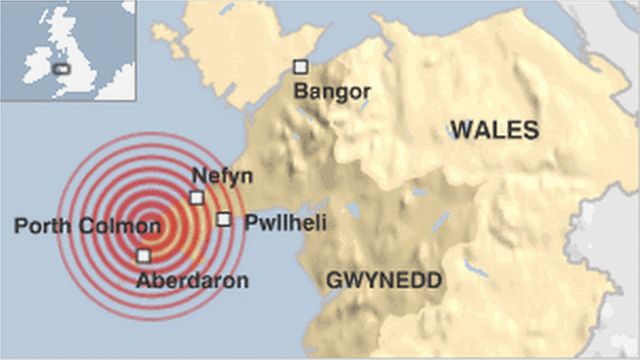 Video
North Wales earthquake 'not unusual'
People across north Wales have been woken up by a tremor.
It is estimated the tremor which centred on the Llyn peninsula was around 3.8 in magnitude, which is above average for the area.
The British Geological Survey (BGS) said the centre point was between the seaside towns of Aberdaron and Nefyn.
People living as far away as Southport in Merseyside and Dublin in Ireland reported "intense shaking" at 04:16 BST but there are no reports of damage or injury.
Seismologist Brian Baptie told Nelli Bird on BBC Radio Wales that earthquakes in the area are not unusual.
Small earthquake hits north Wales
Small earthquake wakes residents