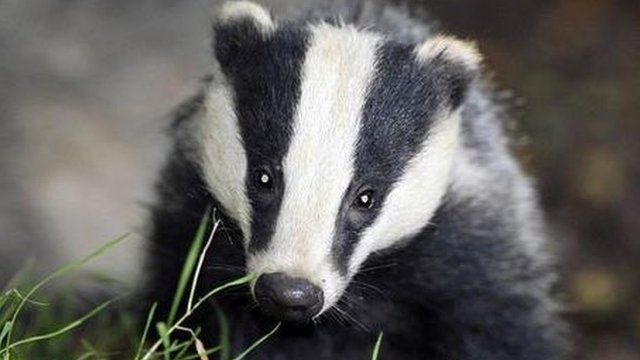 Video
TB in badgers: Views on cull from Wales and England
The UK government is to press ahead with trials of badger culls in parts of Gloucestershire and Somerset as part of its strategy to eradicate TB in cattle in England.
In the selected areas farmers have been licensed to shoot badgers over a six-week period.
The policy is in marked contrast to the one pursued by the Welsh government, which has just embarked on the second year of a badger vaccination programme in Pembrokeshire.
Badgers and cattle are both susceptible to TB and it is widely believed that to eradicate the disease in cattle, it must also be tackled in the wildlife population.
Last year in Wales more than 9,000 cattle were slaughtered after testing positive for TB.
Felicity Evans reports for BBC Radio Wales' Eye on Wales programme.