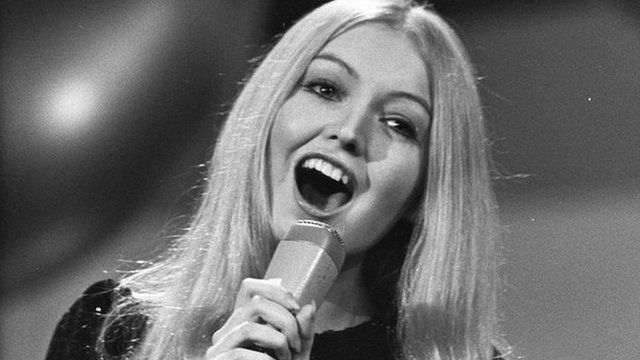 Video
Eurovision 1970: Mary Hopkin is Wales' first entrant
Those were the days when 19-year-old Mary Hopkin from Pontardawe, in the Swansea Valley, performed Knock, Knock Who's There?
She nearly won the 1970 Eurovision Song Contest with 26 points. All Kinds Of Everything by Ireland's Dana won with 32 points.
In March, Knock, Knock Who's There? peaked at number two in the UK chart, and remained among the best sellers for 14 weeks.
Mary Hopkin was born in May 1950 and first found international fame in 1968 through the TV talent show Opportunity Knocks. The folk singer from a Welsh-speaking community won Opportunity Knocks six weeks on the trot, before topping the charts with her debut single, Those Were The Days, which also reached number two in the US.
In 1971 she married the legendary American rock producer Tony Visconti, but they divorced in the early 1980s. They had two children, both now musicians and producers.
Today Hopkin at 63 is living back in Wales, still writing and recording music, but prefers not to perform live anymore. In 2010 she worked with her daughter, Jessica Lee Morgan, on her first CD and also released an album You Look Familiar with her son, Morgan Visconti.