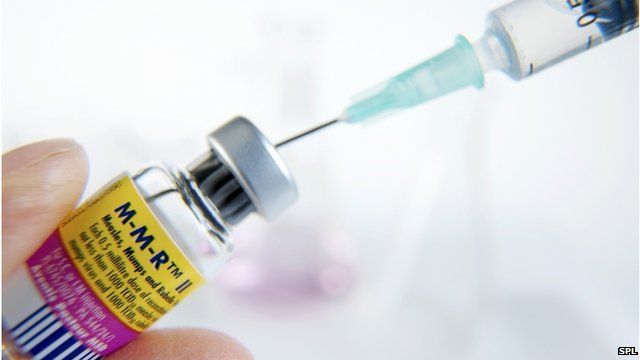 Video
Wales measles: Lecturer criticises 1990s MMR coverage
A Cardiff University journalism lecturer has criticised the way the UK media collectively covered concerns about the MMR jab in the 1990s.
Dr Andy Williams from the School of Journalism, Media and Cultural Studies at Cardiff University was asked by Felicity Evans on Good Morning Wales whether the media was made a fool of by dodgy research in this case.
Dr Williams spoke after the former editor of the South Wales Evening Post said the current measles epidemic in Swansea cannot be blamed on the newspaper's coverage of concerns about the MMR jab in the 1990s.
George Edwards said even with benefit of hindsight, he would not have done things differently.
Concerns emerged about a link between MMR and autism after a report by the now discredited Andrew Wakefield. In 2010 he was struck off for being "dishonest and misleading" in the way he conducted his research.
He had failed to declare his own financial interests in promoting single vaccines. The GMC also found he carried out invasive tests on children against their best clinical interests and without having the relevant qualifications.