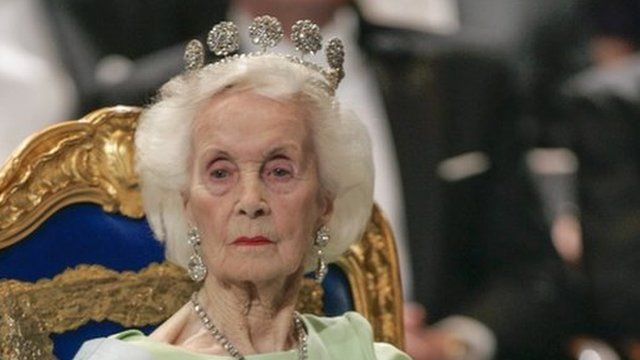 Video
Welsh-born Princess Lilian of Sweden dies, aged 97
Princess Lilian of Sweden, whose romance with husband Prince Bertil became one of Sweden's best-known love stories, has died at the age of 97.
Welsh-born Lilian met Prince Bertil in London during World War II, but they faced objections to their relationship because of the prince's obligations to the throne and Lilian's status as a divorced commoner. They had to wait until 1976 to get married.
In 2010, it was announced she had been suffering from Alzheimer's disease.
James Savage, managing editor of English-language online newspaper The Local in Sweden, told BBC Radio Wales she was one of the most senior members of the Swedish royal family.