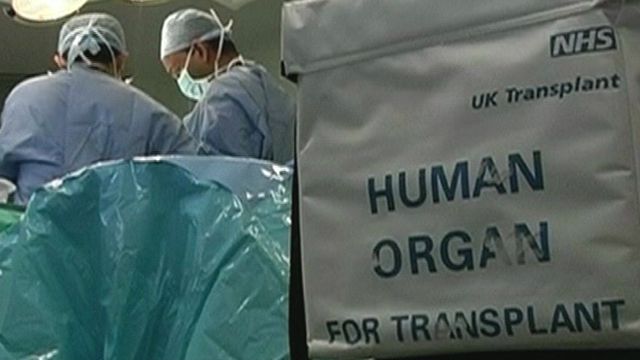 Video
Wales organ donation opt-out: Rethink on family's role
The role of relatives of deceased organ donors will be rethought by the Welsh government in plans to change the law.
Health Minister Lesley Griffiths faced questions from AMs about how family and friends get involved in decisions about taking organs after death.
Some AMs said they wanted more weight given to the views of close relatives.
Owain Clarke reports.