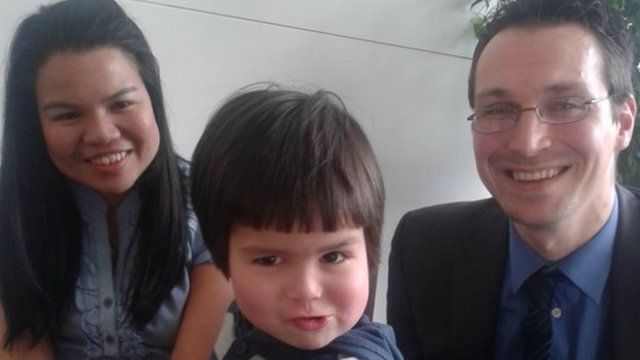 Video
Thai alphabet boy Dylan Hall's YouTube hit reaches millions
A three-year-old boy from south Wales has become a YouTube sensation with more than two million people having clicked on his latest video of him practising the Thai alphabet.
Dylan Hall from Caerleon, near Newport, who has a Welsh father and a mother from Thailand, already has more than 200 videos online.
His father Peter was interviewed while Dylan gave a Thai alphabet demonstration on BBC Radio Wales.