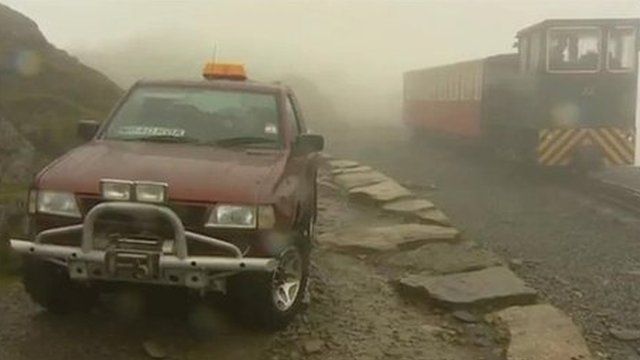 Video
Snowdon 4x4 trial accused Craig Williams fails to show up
The trial is going ahead of a man accused of dangerous driving after allegedly taking his 4x4 up Snowdon twice, even though he has failed to turn up for the hearing.
Judge Merfyn Hughes said the case against Craig Williams will continue in his absence at Caernarfon Crown Court.
The 40-year-old defendant, of Cheltenham, denies driving a Vauxhall Frontera up the mountain twice in 2011.
The judge told the jury it must not hold his absence against him.
Rob Thomas reports from court.