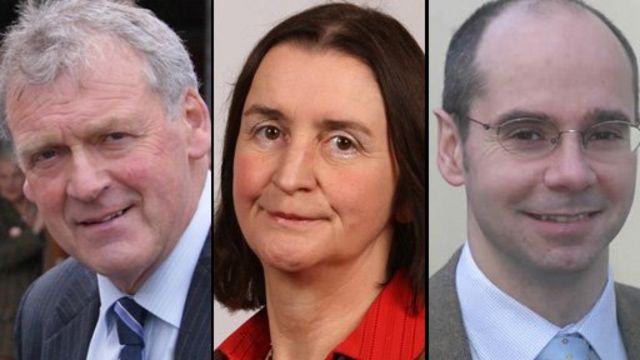 Video
Welsh language's future under spotlight after census figures
Census figures issued last week showed a decline in the number of people speaking Welsh. And Labour leader Ed Miliband suggested that it should be a requirement that public sector workers be proficient in English if they are dealing with the public.
BBC Wales Sunday Supplement posed the question - what if that was extended to Welsh? Should Miliband's law be extended to English speakers who move to west Wales?
Presenter Vaughan Roderick spoke to Glyn Davies, Conservative MP for Montgomeryshire and a former Welsh learner of the year, and shadow Welsh Minister Nia Griffiths, the Llanelli MP.
First, he asked Simon Thomas AM, Plaid Cymru's spokesman on the Welsh language, whether Welsh speakers are too polite about telling people they need to fit into the community.