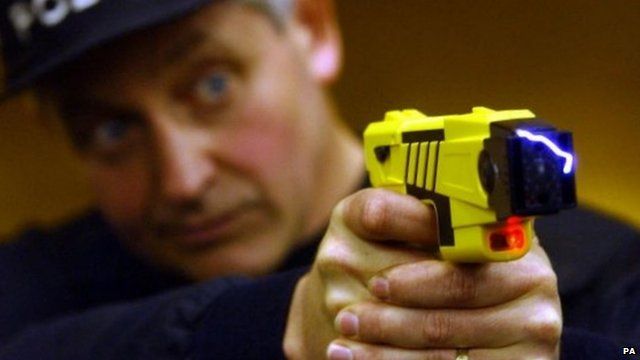 Video
Police Taser disparity concerns Amnesty International
The chances of being Tasered could depend on where people live as police are interpreting the rules differently, claims a humans rights group.
Amnesty International says some forces could be using it more than others.
Figures for January to September 2012 show Gwent Police used it once a fortnight on average, while North Wales Police with a similar population and number of Taser officers, used it less often in 10 months of this year.
Police say all officers have the same training which is constantly monitored.
Tony Bleetman, a consultant in accident and emergency medicine, and Sophie Khan a solicitor, discuss the issue with Bethan Rhys Roberts on Good Morning Wales.