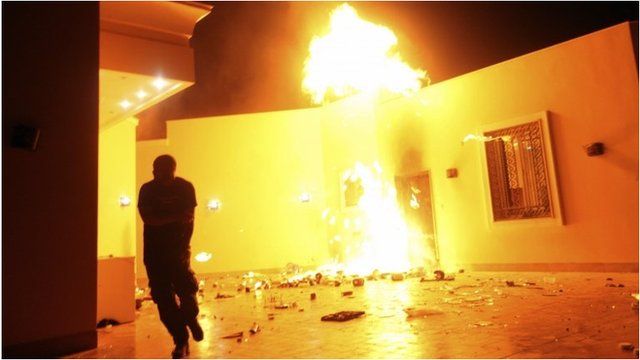 Video
Benghazi consulate attack: 'Unusual' for Welsh security firm to be there
It has been revealed a Welsh firm was involved in security during a deadly attack at the US consulate in Benghazi.
US Ambassador Christopher Stevens and three other Americans were killed in the 11 September attack in Libya.
News agency Reuters says Carmarthen-based Blue Mountain Group had been involved in guarding the consulate.
Josh Hersh, foreign policy correspondent for The Huffington Post, told Bethan Rhys Roberts of BBC Radio Wales it was "a little unusual" for a relatively small firm to be involved.