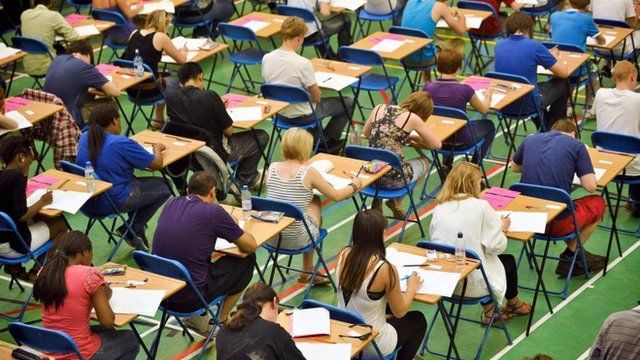 Video
GCSE row between UK and Welsh ministers under microscope
Staff at the WJEC examining board are continuing to regrade hundreds of pupils' GCSE English language exam results in Wales.
Education Minister Leighton Andrews published a report last week which concluded the way grade boundaries had been set was "unfair to candidates" and ordered the regrade.
UK Education Secretary Michael Gove has branded his Welsh counterpart "irresponsible" for directing the WJEC exam board to regrade Welsh students.
BBC Radio Wales' Sunday Supplement looked at the row between the two ministers with Alan Trench, an honorary senior research fellow at the Constitution Research Unit in University College London, and David Reynolds, professor of education at Southampton University and a Welsh government advisor.
Mr Trench said it could be argued that it was the most serious spat so far between the Westminster and Cardiff Bay governments because there were major issues at stake.