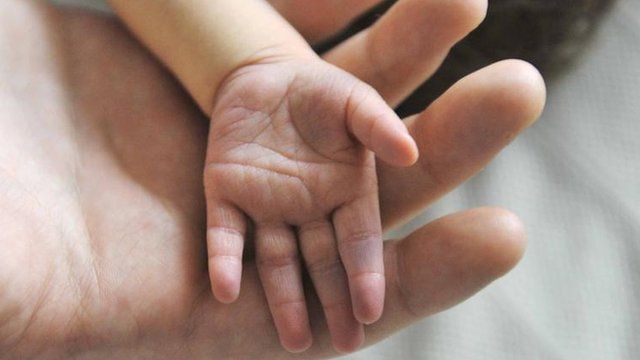 Video
Mother Catherine Lewis' neonatal care concerns
Concerns have been raised about the shortage of medical and nursing staff in neonatal units across Wales.
A report by the National Assembly's Children and Young People Committee says staffing levels in north Wales is a particular problem and some health boards are relying on paediatricians rather than dedicated neonatologists to care for around 4,000 babies who are admitted each year.
Catherine Lewis from Caldicot shared her experience at the Royal Gwent Hospital in Newport with BBC Radio Wales reporter Charlotte Dubenskij, saying there were no facilities for parents and she had to "hang around" waiting to feed her baby.
The Aneurin Bevan Health Board which runs the Royal Gwent, say they have been in discussions.
"We can confirm that we have met with Ms Lewis in relation to a number of issues she raised purely in relation to breastfeeding but we did not receive any further complaint, or additional information, as has been highlighted to Bliss.
"Our neonatal units always strive to provide the very highest standards of care for mothers and their babies and we would therefore welcome the opportunity to discuss these other issues directly with Ms Lewis."