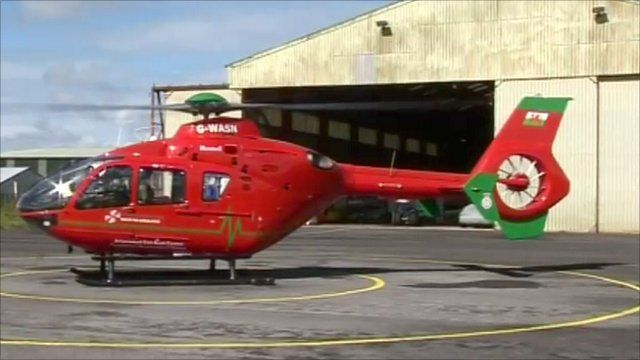 Video
999 award for paramedics Giovanni Riva and Aneurin Heath
Two Welsh paramedics have been recognised in the first BBC 999 Awards which acknowledges their work and celebrates 75 years of the emergency number which has helped to save countless lives.
Pontypridd paramedic Giovanni Riva from the Welsh Ambulance Service received a Special Recognition Award, delivering 19 babies, mostly at mothers' homes, during his service.
The Paramedic Award went to Aneurin Heath from Wales Air Ambulance for helping a casualty who had fallen 30ft down a cliff into a rocky cove, sustaining spinal and pelvic injuries.
The medic stayed in the water to act as a shield against the full force of the tide before the casualty was winched to the safety of an air ambulance.
Mr Riva told Peter Johnson about his work.