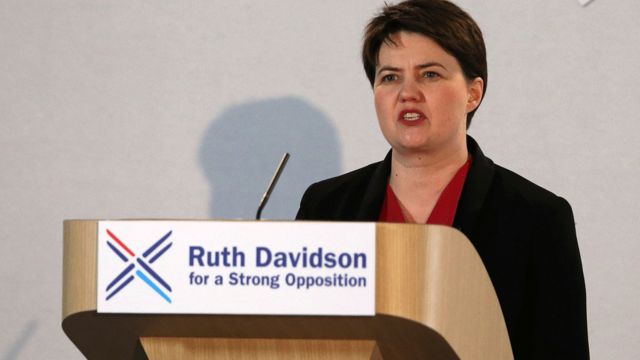 Video
Tories plan to introduce graduate contribution scheme
Scottish Conservative leader Ruth Davidson believes a graduate contribution scheme would help to replace the cash the SNP government has "ripped out of bursaries".
In an interview with BBC Radio Scotland's Good Morning Scotland programme, Ms Davidson said "What we want to introduce is a scheme by which, once you have graduated, once you have a degree, once you are in a job earning a certain amount of money - over £20,000 - you start to pay back a contribution to the education you have received."
Ms Davidson said this scheme would be "phased in" and would not be backdated therefore it would only apply to new graduates.
The Tory leader disagreed that education in Scotland was "free", saying it had cost the country college and university places which had put barriers in the way of the country's poorest students.
Go to next video: 'We'll put 1p on tax for education'