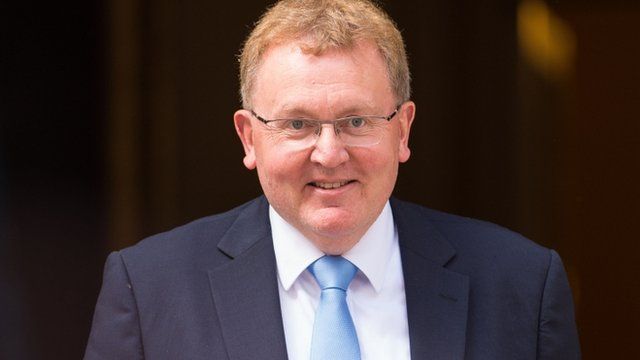 Video
New Bill 'fulfils' Smith Commission, says Scottish Secretary Mundell
Scottish Secretary David Mundell has insisted that plans to deliver new powers to Scotland would fulfil the recommendations of the Smith Commission.
He was was speaking to BBC Radio Scotland's Good Morning Scotland programme ahead of MPs debating the Scotland Bill in the House of Commons.
Mr Mundell said: "I am absolutely clear that the Scotland Bill does fulfil in full the recommendations of the Smith Commission and I am happy to have, as it has been described, my feet to the fire.
"We will have four full days of line by line debate of this will after today's general debate - so there will be plenty of opportunity for all our MPs from Scotland and elsewhere to discuss it in detail."
Go to next video: Bill should 'end politics of grievance'