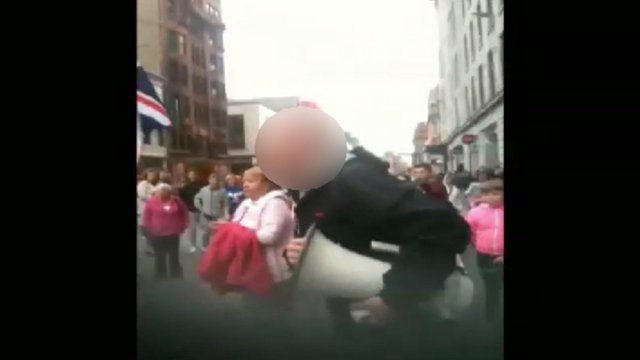 Video
Video of 'referendum assault' emerges
A video has emerged which appears to show a supporter of the United Kingdom kicking out at a female protestor.
The footage is claimed to have been taken during a confrontation in Glasgow's Argyle Street on Saturday.
It is said to show a group of "Yes" supporters confronting members of a right wing organisation who were speaking in favour of the Union.
A man can be seen kicking out at a woman who had apparently tried to grab his megaphone.
She can later be seen lying on the ground as members of the public crouch over her.