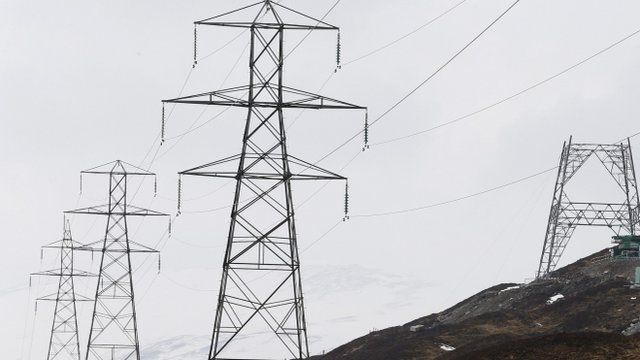 Video
Scottish independence: Minister Ewing says UK government is scaremongering
Scotland's Energy Minister Fergus Ewing said that the UK government's paper on energy supplies post-Yes was "yet more scaremongering".
He told BBC Radio Scotland's Good Morning Scotland programme: "There is not sufficient capacity to ensure that we can keep the lights on without emergency measures such as asking businesses to shut down and bringing back mothballed plants into operation at much higher costs.
"The net upshot of all of this is that prices will rise because the UK has failed in its primary objective of securing sufficient indigenous electricity supply."
He was speaking in light of news that a paper on energy has been produced by the Department for Energy and Climate Change. It said an independent Scotland could expect to lose subsidies to green energy investment from the rest of the UK.