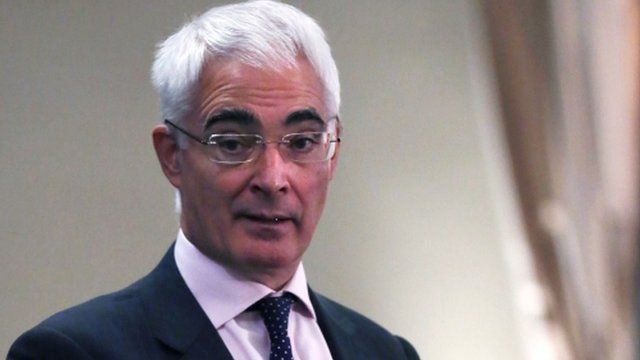 Video
Former chancellor Alistair Darling says UK debt pledge 'reassuring people'
Former chancellor Alistair Darling believes the UK Treasury's pledge to honour all UK government debt issued up to the date of the referendum on Scottish independence would "reassure people".
He told BBC Radio Scotland's Good Morning Scotland programme: "The markets see [the referendum] as a risk, the fact that Alex Salmond has been going around saying he might default on Scotland's debt if he didn't get his own way has registered with these people and basically what the UK government is saying is if you lend the UK government money we will stand behind it, we will honour it."
Mr Darling believed that the move was "trying to reassure people that there is no risk".
The Labour MP went on to say: "Today we have a common currency - the Pound - which works because we have full economic and political union, essential to support the common currency. All that would be put at risk with independence.
"There is no guarantee that Scotland could keep the pound because there is no guarantee that both countries would agree to it. Alex Salmond can't just assume that everyone would fall into line with whatever he says.
"This isn't some theoretical discussion. The risks to families in Scotland are real - if Alex Salmond was to default on an independent Scotland's debts it would push up mortgage rates, borrowing costs for businesses and credit card charges. It is the people of Scotland who would suffer as a result of the First Minister's reckless behaviour.
"Alex Salmond should show some responsibility and say once and for all that he would not default on an independent Scotland's debt."