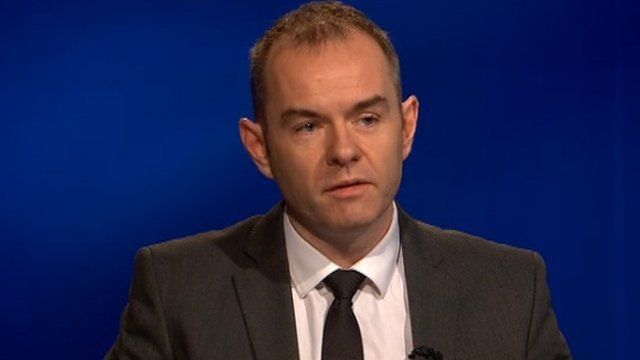 Video
Businessman John McGlynn 'extremely concerned' by land deal remark
Glasgow businessman John McGlynn says he is "extremely concerned" that Scottish Labour leader Johann Lamont questioned in parliament the circumstances surrounding the sale of a piece of land.
During First Minister's Questions in the Holyrood chamber, Ms Lamont said taxpayers' cash had been used to buy land in Paisley from Mr McGlynn in 2008 for £840,000, which was later sold back to him for £50,000.
She asked First Minster Alex Salmond to justify the transaction.
In an interview with BBC Scotland, Mr McGlynn said: "The land was put to public auction and I think people seem to forget a public auction means anyone at all can attend.
"Anyone who had any interest in buying this land was free to attend the public auction."