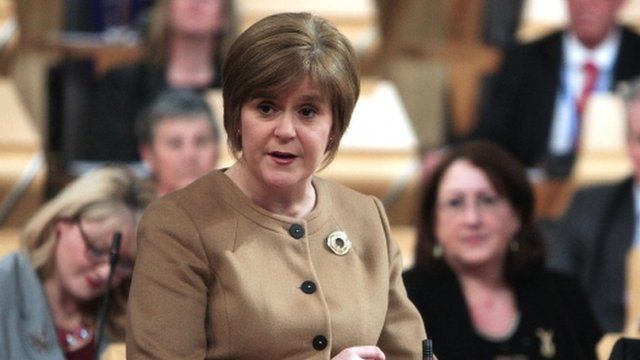 Video
SNP's Nicola Sturgeon calls for 'grown up' independence talks
Scotland's Deputy First Minister Nicola Sturgeon has called for "grown up talks" about independence ahead of the referendum in 2014.
She believes there is "space and scope" for the UK and Scottish governments to discuss what might happen if people vote "yes" in the historic vote.
Ms Sturgeon told BBC Radio Scotland's Good Morning Scotland programme: "We should have a grown up discussion. I do believe there is space and scope and that it would be sensible for us to have discussions to develop a shared understanding of the kinds of issues that require to be resolved following a yes vote."
The SNP minister was speaking ahead of a House of Commons debate on handing over powers to the Scottish government to hold the referendum.