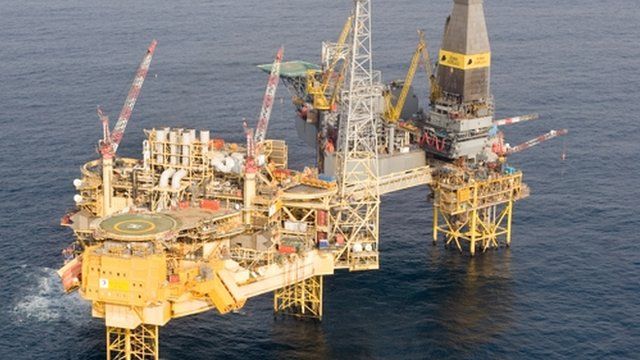 Video
Oil fund questions 'need exploring', says report author
The value of North Sea oil to Scotland's economy is becoming more erratic and difficult to predict, according to a report by a think tank.
The Glasgow-based Centre for Public Policy for the Regions said oil revenue forecasts had halved within 18 months.
Its report suggested Scotland's current economic position was better than the UK as a whole, but that this would be reversed in three years' time.
Author John MacLaren told BBC Radio Scotland's Good Morning Scotland programme: "I don't think we are really looking at how North Sea oil tax revenues should be dealt with, either a fiscally autonomous Scotland or in an independent Scotland.
"And if the idea of having some sort of oil fund is a good idea, especially when some thing is so erratic, it produces a short term gap in funding while you build that oil fund up and how you do that and how much oil you put into that fund, all of these sorts of questions need to be further explored."
Go to next video: North Sea oil is 'fantastic asset'