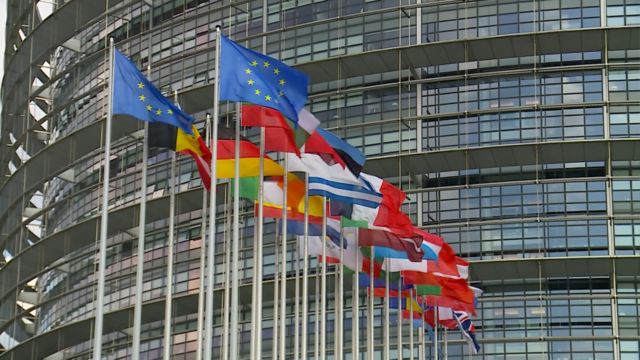 Video
BBC Reporting Scotland: EU Referendum debate
The final push to persuade undecided voters of the case for and against the UK's membership of the European Union has begun.
In a special edition of Reporting Scotland, BBC Scotland political correspondent Glenn Campbell presents an EU Referendum debate before an audience at BBC Scotland's headquarters in Glasgow.
Scottish Labour leader Kezia Dugdale and SNP MP Joanna Cherry will put the argument to Remain; former Conservative Scottish Secretary Lord Forsyth and former SNP Deputy Leader Jim Sillars will be backing Brexit.
Watch the special edition of BBC Reporting Scotland online or on BBC One Scotland on Monday, 20 June, from 18:30 to 19:30.