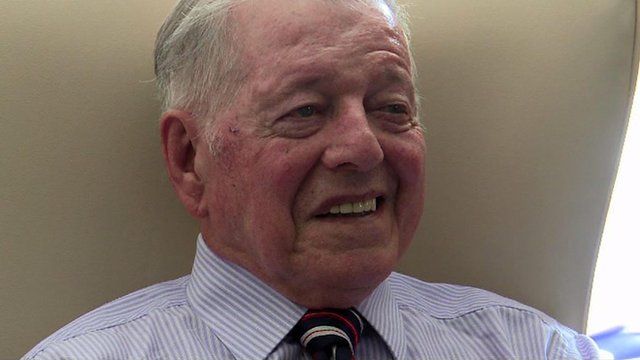 Video
Ex-Rangers player tries new Alzheimer's approach
Former footballer Eric Caldow was at the height of his fame 50 years ago as captain of Rangers and Scotland.
Since being diagnosed with Alzheimer's Disease, Eric has found a way to relive some of his greatest footballing triumphs.
As part of Scottish Dementia Awareness Week, the BBC has been looking at how new approaches can help those who are living with the condition.
BBC Scotland's Suzanne Allan has been to meet Eric during one of his Football Memories sessions.
To find out more about using photos, music and BBC programme clips to trigger memories for people with dementia, visit: www.bbc.co.uk/memoriesandconversations