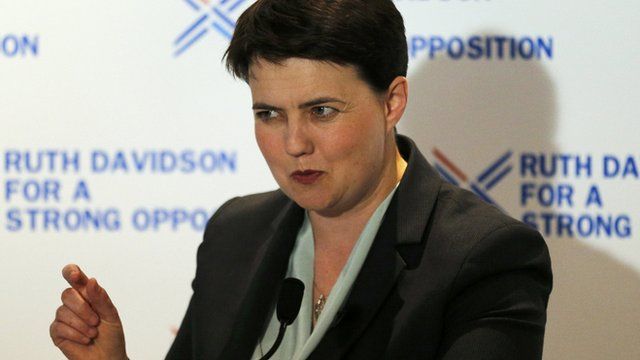 Video
Ruth Davidson: 'Time to ditch the party colours to make Holyrood work better'
Ruth Davidson has called on opposition parties in Holyrood to work together to make the most of the new powers that are coming to the Scottish Parliament.
Speaking on the BBC's Good Morning Scotland, the leader of the Scottish Conservatives said it was "time to park the colour of the rosette you're wearing" to ensure that the SNP minority government is answerable to Parliament.
SNP leader Nicola Sturgeon had earlier insisted that, despite being two seats short of forming a majority government, her party's mandate to govern was unequivocal.
Listen to Ruth Davidson's full interview with BBC Good Morning Scotland's Gary Robertson on the BBCiPlayer.
Go to next video: Sturgeon: Indyref still possible