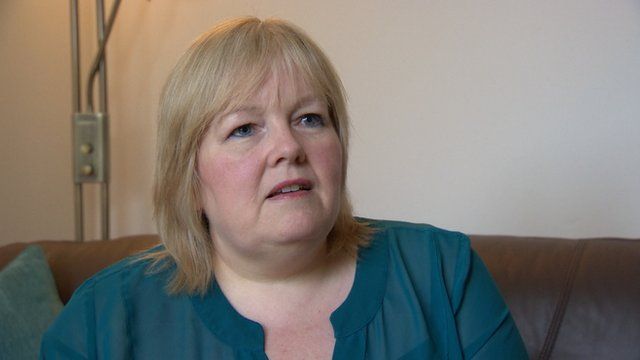 Video
'Shocking' wait to see mouth doctor
Janette Howard, 52, from Edinburgh, has told the BBC Scotland news website how she has been waiting since the beginning of January for an appointment to see a mouth doctor after her dentist spotted suspicious marks.
The mother-of-two went to her dentist for a routine check-up on 6 January. The dentist noticed white patches on the inside of her cheeks and under her tongue and was referred to the Edinburgh Dental Institute for further tests.
This week she noticed the symptoms were getting worse but after calling the dental institute she was informed there is no consultant in place.
NHS Lothian said it has twice advertised but failed to appoint an oral health medicine consultant leading to patients waiting "longer than normal" for appointments.