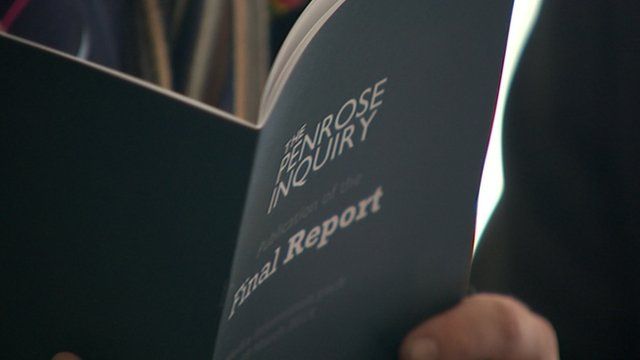 Video
'No action' taken to trace blood victims
The only recommendation of an inquiry into a blood contamination scandal that affected thousands of people has still not been implemented - a year on from the investigation.
Thousands of people were infected with Hepatitis C and HIV through NHS blood products in the 1970s and 80s.
The Penrose Inquiry recommended that action should begin to find those who may not be aware that they had been infected.
Lawyers representing some victims have claimed that the recommendation that other potential victims should be traced and tested has still not begun.
BBC Scotland health correspondent Eleanor Bradford reports.
Go to next video: Blood victims faced 'catastrophic pain'