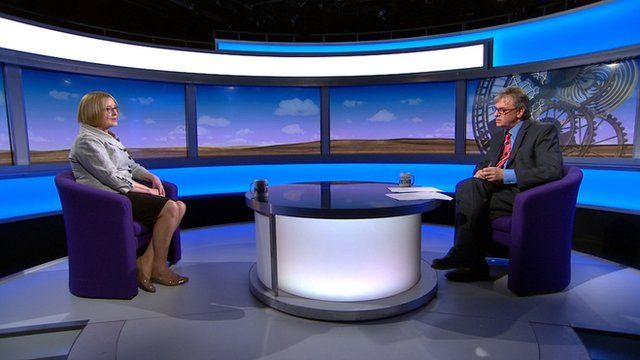 Video
Holyrood's Tricia Marwick on the need for parliamentary reform
The outgoing presiding officer of the Scottish Parliament has said she believes that the system needs to change, with reform of procedures and structures being "the number one priority".
Tricia Marwick, who proposed the idea of a second chamber, said all-party support would be required to work out how such appointments were to be made.
Having held the post since 2011, she said that the fight to reform the current committee system was "a battle she had never won".
The Mid Fife and Glenrothes MSP told the Sunday Politics Scotland programme that Holyrood's committees have not worked since their introduction in 1999 due to "misplaced expectations" on them but that she was certain that: "The time of committee reform is yet to come and it will come because it needs to come".
Ms Marwick will step down as an MSP and presiding officer ahead of the May election.