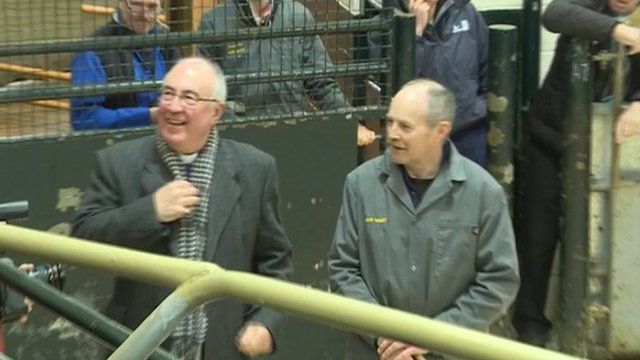 Video
Church of Scotland set out to recruit first farming minister
The Church of Scotland has launched a bid to recruit its first minister for the farming community in Ayrshire.
Pressures in the agricultural sector, including delayed subsidy payments, poor returns and a sense of isolation, had prompted calls for the post to be created.
Rev Dr Angus Morrison, Moderator of the General Assembly, told BBC Scotland's Willie Johnston that good people skills, an understanding of the farming community and a commitment to providing practical support were essential.
If the five-year pilot project at Ayr Presbytery is successful, organisers hope the scheme will be extended.