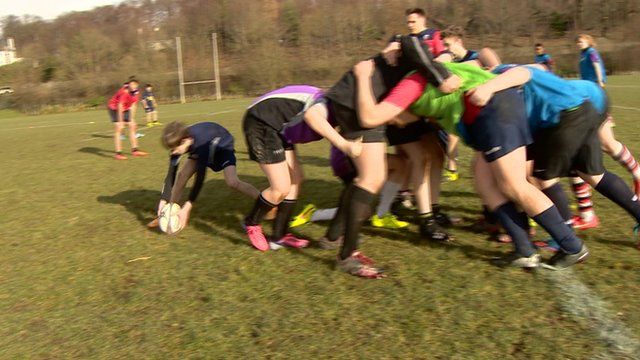 Video
Call to ban tackling in school rugby due to head injury risk
A group of 70 doctors and academics has called for a ban on tackling in school rugby.
They highlight the risks of concussion which, they say, can have lifelong consequences for children.
The Scottish Rugby Union, which says it has committed to player welfare at every level, has said every sport carries some risk.
Former Scotland international and now BBC Scotland presenter John Beattie and Allyson McKillop, professor of public health at Queen Mary University, discussed the issue on Scotland 2016.
Go to next video: Did rugby damage these players' brains?