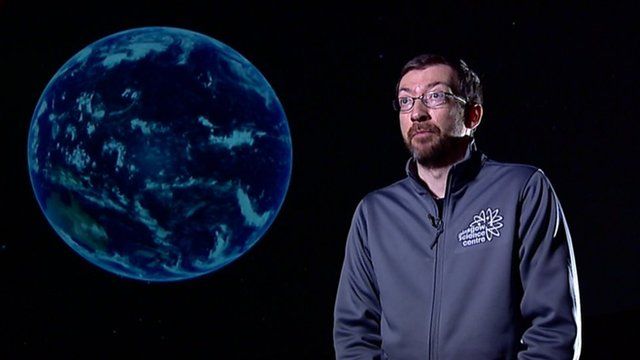 Video
Fireball 'probably not' a UFO or manmade says astronomer
A bright flash and fireball which was seen in the night sky over north-east Scotland was probably a piece of space rock burning up in the atmosphere, an expert has said.
Steve Owens, who runs the Planetarium at Glasgow Science Centre, said the meteor was about the size of a tennis ball and was one of an estimated 500,000 pieces of space debris which enter the earth's atmosphere every year.
Mr Owens added that the object was "probably not" a UFO or manmade.
Eyewitness and dashcam footage caught sight of the strange phenomenon about 18:45 on Monday.
Go to next video: Strange 'meteor' caught on dashcams