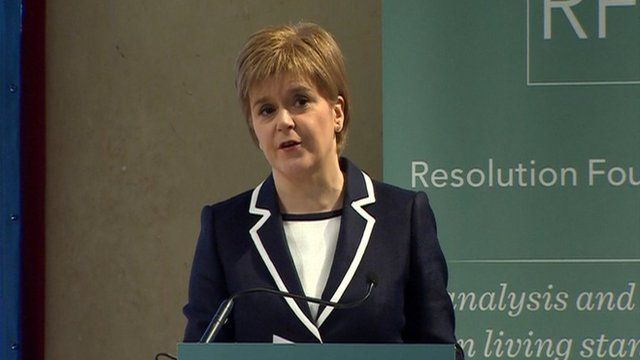 Video
Nicola Sturgeon wants 'overwhelming' Remain victory in EU vote
Nicola Sturgeon has called for an "overwhelming" UK-wide victory for the Remain campaig in the June vote on membership of the European Union.
The SNP leader said that membership delivered economic, social and environmental benefits for Scotland and the UK.
Addressing an audience in London, the first minister said there was no contradiction between her wish for Scottish independence and wanting to remain within the EU.
She also cautioned Prime Minister David Cameron about the dangers of conducting a negative campaign.
Mr Cameron has claimed leaving the EU would lead to a decade of uncertainty, a view opposed by some members of his own party.