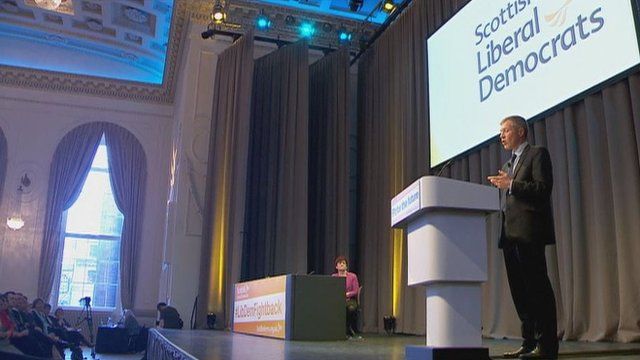 Video
Scottish Lib Dem: Rennie on plan to 'put money into all classrooms'
Willie Rennie has outlined how his party will help pupils from disadvantaged backgrounds in Scotland's schools.
A proposed 1% increase in income tax, for people earning over £19,000, will he says, generate a pupil premium worth £1,400 for every pupil needing help in primary schools and £900 per pupil at secondary level.
In his keynote speech at the party's spring conference in Edinburgh, Mr Rennie said the funds could be spent on more teachers, classroom assistants, homework clubs and equipment.
He said: "Our pupil premium will put money into every classroom."
Go to next video: Rennie defends 'virtuous circle' tax rise