Media player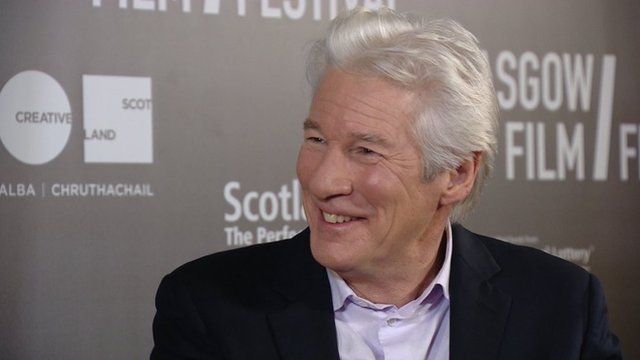 Media playback is unsupported on your device
Video
Richard Gere hopes film raises awareness of homelessness
Richard Gere has said he hopes his new film raises awareness of and changes attitudes to homelessness.
Cameras hidden from public view were used to film "Time Out of Mind" to capture the reality of life for a homeless man on the streets of New York.
The actor, who had shunned the Oscars to attend the film's UK premiere during the Glasgow Film Festival, told BBC Scotland arts correspondent Pauline McLean that he felt socially disconnected from those around him during the 21 day-shoot.
Time Out of Mind footage: Altitude Film Distribution