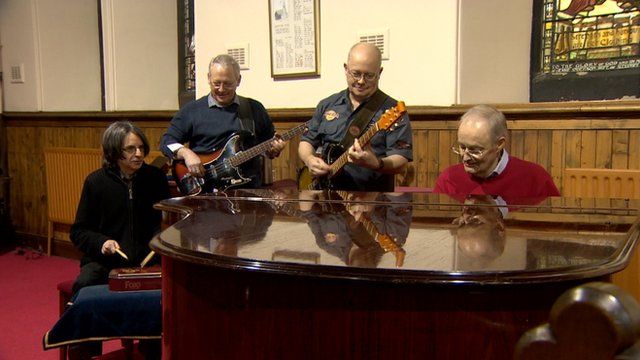 Video
Rare vinyl album gets another spin
An album made by a Scottish Christian rock band is being re-released more than 40 years after it was recorded in a garage in Paisley.
It comes after copies of the original recording of White Light's Parable started changing hands for up to £650.
After their 1970s heyday, the band's members became a Church of Scotland minister, a computer programmer, a property valuer and a mortgage advisor.
Now all of pensionable age, the group are enjoying their new-found fame, as Aileen Clarke reports.