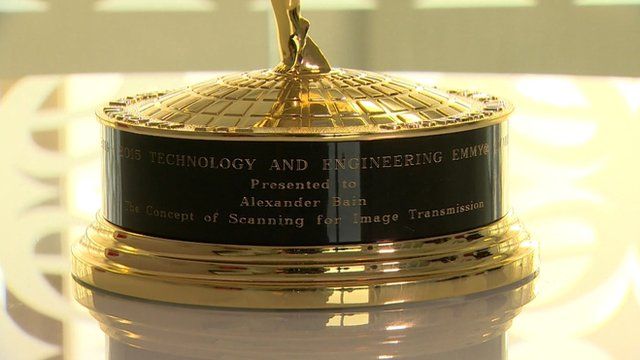 Video
Alexander Bain awarded an Emmy for early TV technology
A Scottish inventor has been awarded an Emmy for services to technology and engineering, nearly 140 years after his death.
Alexander Bain invented a way of sending images across wires, which could be received and reconstructed. This early fax machine was a forerunner to television.
East Dunbartonshire Council, who maintain the Kirkintilloch man's grave, have received the award on his behalf.
BBC Scotland's Elizabeth Quigley has been given exclusive access to award's arrival in Scotland.