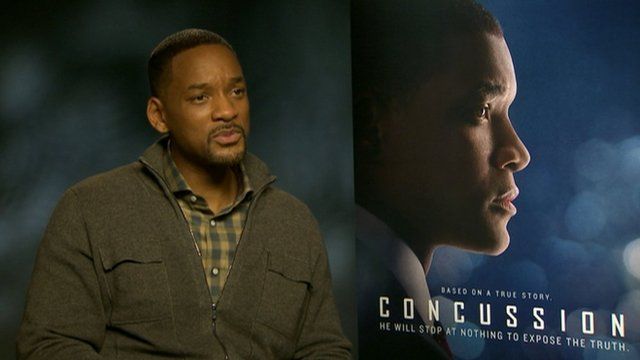 Video
Concussion star Will Smith on the head injury and brain damage link
Actor Will Smith has said he believes players who receive repeated knocks to the head are in danger of developing long-term brain damage.
The star of Concussion, a film based on the story of forensic pathologist Dr Bennet Omalu's discovery of Alzheimer's-like symptoms in the brains of former NFL players, told BBC Scotland's @JohnBeattie that having seen such autopsies, the link cannot be disputed.
He said: "Once you see the inside, I get it, you shouldn't bang your head over and over again and if you do there's a possibility that you'll have long-term brain damage. No one can really debate that."
Former Scotland rugby international Beattie has backed calls for the governing bodies of rugby and football to accept the link between repetitive sub-concussive head knocks and Chronic traumatic encephalopathy (CTE).
Hear more of the interview with Will Smith on BBC Radio Scotland's John Beattie programme and on Scotland 2016 on BBC Two Scotland on Monday, 1 February.
Go to next video: Pilot for concussed rugby players