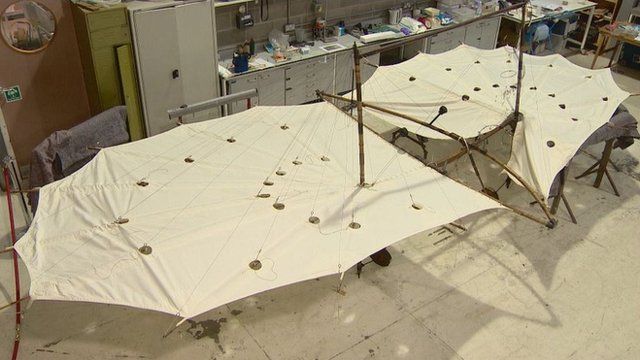 Video
Percy Pilcher's Hawk ready to fly again
Britain's oldest surviving aircraft will go on public display once reconstruction work has finished.
The Hawk was designed and built by pioneer aviator Percy Pilcher in 1896.
Having worked in a Clyde shipyard and as a lecturer at Glasgow University, some people also think that he could have beaten the Wright Brothers' record for the first powered heavier-than-air flight had he not died when the tail fell off the Hawk while airborne.
Once work has been completed, The Hawk will be displayed at the National Museum of Scotland in Edinburgh.