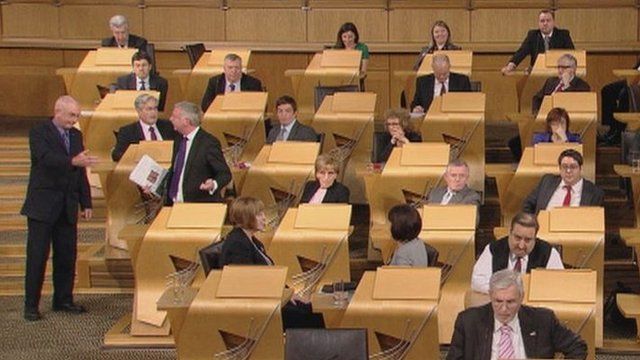 Video
MSP thrown out of Holyrood chamber in row over trade union rights
A Scottish Labour MSP has been thrown out of the Scottish Parliament debating chamber after a difference of opinion with Holyrood's presiding officer.
James Kelly rose to make a point of order, saying that Tricia Marwick's earlier ruling which stopped the Trade Union Bill progressing through the legislative process, was open to challenge.
Ms Marwick, the presiding officer on both occasions, became increasingly frustrated as Mr Kelly refused to sit down.
The debacle ended with Mr Kelly being accompanied from the chamber by a security guard and ruled out of participating in parliamentary business until Thursday.