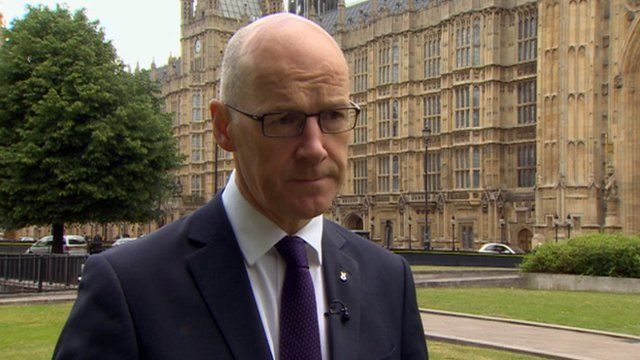 Video
Swinney: Osborne should invest in the UK
Scotland's Deputy First Minister John Swinney says the George Osborne must take account of the outcome of the general election in each part of the UK where Scotland voted against the Chancellor's austerity plans.
Mr Swinney told BBC Scotland: "Some account has got to be taken of the fact that Scotland voted decisively, emphatically, against austerity".
The Scottish Finance Secretary says he has figures which show the Chancellor has £93bn that should be invested in the economy.
The Scotland Bill will gets its second reading later, giving MPs the opportunity to debate further devolved powers for Holyrood.
Go to next video: Bill redresses 'imperfect devolution'