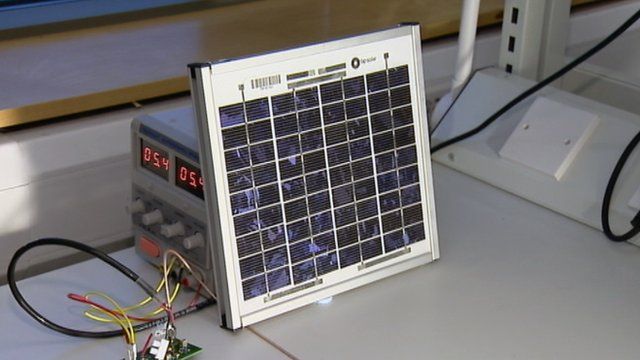 Video
Researchers use light rays to connect to the internet
The New Year heralded the beginning of the UN International Year of Light.
Light rays could be used to transmit data, replacing wi-fi and working in rural areas and underwater.
Scientists in Edinburgh have developed a way of transmitting data using light rays while in Glasgow they've been working on a single pixel camera which sees things the human eye cannot.
Professor Harald Haas, of Edinburgh University, says LiFi can work underwater and could address the so-called "technological divide" using roof panels meaning our smartphones and laptops could communicate with lightbulbs.
BBC Scotland's science correspondent Ken Macdonald went along to see for himself.
Follow Ken on Twitter: @macdonke
Go to next video: LiFi: Internet by the power of light