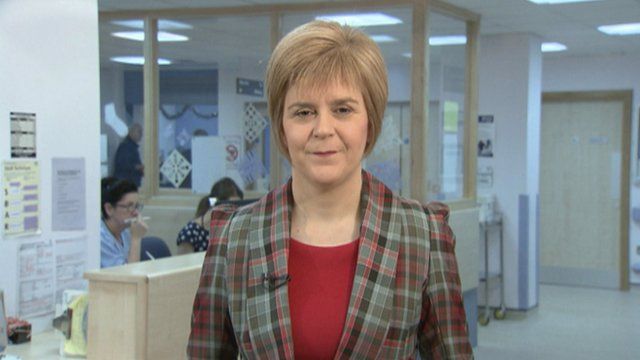 Video
Nicola Sturgeon's New Year message: 'Harness 2014 energy'
Nicola Sturgeon has urged Scots to use the energy of 2014 to inspire them in the coming year.
The first minister reflected on what she called an "extraordinary" year in her New Year message: "As the bells chime on Hogmanay, I hope that the spirit of empowerment that so lit-up 2014 will guide us now into the new year.
"Let us harness the wonderful enthusiasm and engagement of 2014 and use it to build a fairer and more prosperous Scotland for these babies to grow up in."
The first minister was speaking at Glasgow's Southern General Hospital maternity unit in a video message released by the Scottish government.